Ismael Kuidé | S
axophonist, flutist and composer
I've been immersed in music since I was a child!After attending a concert of a big band of jazz at the age of nine, subjugated by the saxophone I began a musical training being supported by my mother (piano teacher). After more than ten years and a career in fanfare at the Academy of Music of Geneva (classical, blues and modern);my technique was refined for three years at the EJMA of Lausanne (Ecole de Jazz et musiques actuelles).
Then I gradually began to integrate other musical styles, according to my desires and discoveries: soul, funk, ska, reggae, funk, house, groove and electro in addition to classical, blues and jazz. And to vary the pleasures I got to the flute side!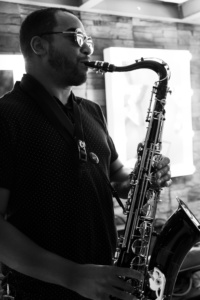 ---
LIVE PRODUCTION with Spark Events, Dora Live Band and Kudos Live for several years at private parties in Switzerland and abroad. As well as with DJ Mc Raph, Niko de Rohan, Florian Serra, Théo Charroy and DJ Chug.
2012 – Released my first album Discovery, produced and recorded in Switzerland. A mix of electro-house funk and acoustic music.
2017 – Created with a friend Spark Events, an event company that offers to animate your evenings (as well as your days of course!) in music. And more if you want to!
2018 – Group Fondation Jacques-Philibert de Sauvage with my frien Matthieu Orioli. Two computers, two musicians and a multitude of instruments played live on electro-groove!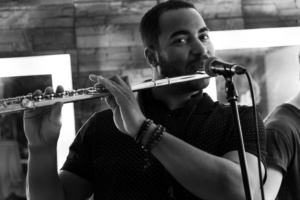 ---
SAXOPHONE LESSONS – For several years I have also been offering private courses on Geneva and around private courses of all levels (beginner, intermediate and advanced).
School classes: Monday, Tuesday and Thursday from 9am to 2pm
La Julienne, Route de Saint-Julien 166, 1228 Plan-les-Ouates, Switzerland
Home courses: Monday, Tuesday and Wednesday only in the afternoons (Geneva and surroundings)